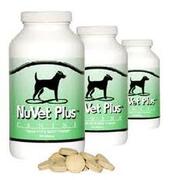 Would you like to keep your miniature dachshund healthy throughout the year?  NuVet helps build your dachshund puppy's immune system everyday.
For your convenience, you may order directly from the NuVet 800- 474-7044 Order Code: 12027, or order online at www.nuvet.com/12027.
Save 15% and never run out of NuVet by choosing "Auto Ship" at check out.